Embroidery, Ultracolour, Screenprint, Sublimation and More.
What ever you're doing, You want to look better than the competition!
We can help you with that. Not only do we carry the best brands of clothing.
We can personalise them for you just about anyway you can imagine!
Due to so many variances in design options and pricing, we can't sell decoration through our webstore. If you would like to know more or would like to place an order for decorated items please email us at sales@workwiseclothing.com.au 
EMBROIDERY
WorkWise Clothing are the experienced professionals when it comes to embroidery. Supplying embroidered uniforms to a range of companies and sporting clubs nationally for over 25 years, and we are known for the quality of our embroidery and design. If you have an existing logo or artwork, We can have it professionally digitized into an embroidery file with exceptional detail. 
WorkWise Clothing can embroider more than your work shirts. What about uniforms and merchandise for your sporting club, accessories such as bags, hats, towels even floor mats and dash mats for your special car.
ULTRACOLOUR
UltraColour is the next generation of heat transfers! Combining screenprint and digital technologies to provide a cost effective solution Additionally:
Achieve ultra fine detail so you can print the design the exact same as your logo.

Print full colour w/ gradient, with digital ink technology UltraColour are bright and rich in colour.

Better durability, UltraColour is washable to 60c and tested beyond 50+ washes for colour fastness.
Please note that Ultracolour has a Minimum Order Quantity (MOQ) of 20 prints.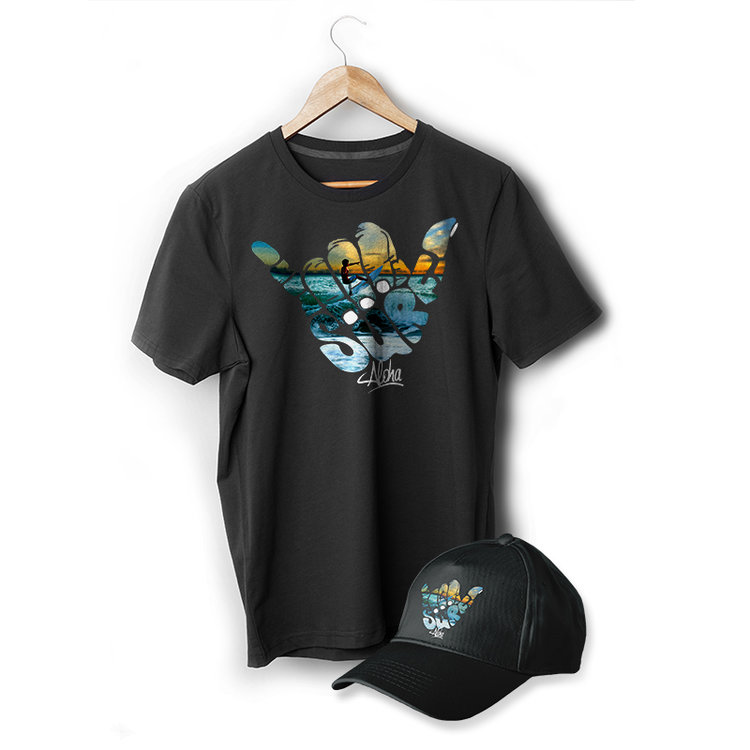 Vinyl Transfer
While Ultracolour is the latest and greatest in transfer decoration. Vinyl transfer still has its place. For example, you only need 1-5 shirts done or You have a need for a quick turn around time. 
Vinyl  transfer can be quite expensive in comparison to other methods as it is very labour intensive and can be very wasteful. The transfers are cut from a large sheet of solid colour vinyl. See image below for example. The vinyl cutter would cut along the blue lines, then we have to remove the background (shown as the darker grey) of the transfer, This is called weeding, then we use a special heat press to heat compress the transfer to a fabric. there is a maximum of 4 colours that can be pressed to any one area and each colour has to be pressed seperately.
It's common to refer to garment films as 'Vinyl' or 'HTV' but in fact we have moved away from Vinyl (PVC) because of the potentially harmful substances released during manufacture and heat pressing. We use SEF X4 films.
SEF X4 garment films are high stretch, water based polyurethane films (No PVC) with a polyurethane hot-melt adhesive.  X4 works well on most fabrics including those with slight dye migration and those with light water proofing.
SUBLIMATION
Although we don't do sublimation in-house, we do deal direct with suppliers that do. 
Sublimation is the process of printing and then dying a fabric to your design. There are MOQ's with sublimation orders although they can vary widely depending on what you are sublimating. There is many different applications for sublimation, from Stubby Coolers to Soccer Jerseys and so much more.